President's Day Weekend is approaching and it's one of those weekends that EVERYONE goes away.
(If you're reading this and shaking your head, saying 'Well I Don't go away on President's Day Weekend.', just bear with me :))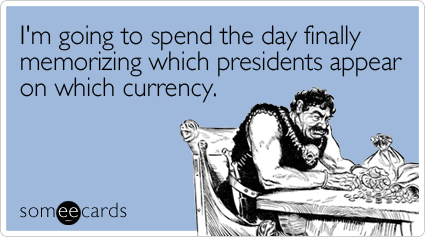 It's this weekend that lines begin snaking, crowds start amassing, and airfare prices get high enough to reach the high heavens. Whatever your plans may be, Skiing in Aspen (Or even down the hill at the end of your street which can be just as glamourous.), Shop until the sales drop, maybe even visit somewhere you've never been before or just to your friend who lives in a neighborhood that feels like another country.
Now I can't speak for everyone but in my family, going anywhere, anywhere at all, turns an ordinary trip into a pilgrimage. Various maps are printed out, days in advance, of any location we might happen upon. Enough food to feed several large shelters is accumulated and somehow expected to fit inbetween everyone's feet. Even if it's a day trip, pillows, spare clothes and shoes become categorized as 'Necessities'. Last but not least, the gadgetry. Phones and their chargers (Wall AND Car), MP3 Players, Headphones, DVD Players, The GPS (Even though we already have the previously mentioned print-outs), the GPS Charger and Holder, Cameras, Video Cameras, spare Memory Cards (You never know!).
By now you have probably guessed that 'BE PREPARED' is the family Motto.
Yes, be prepared, you never know what obstacle awaits you 'round the bend.
This is mind, at All4Cellular we want to help you be prepared this President's Day Weekend for whatever plans you might have.
Here are our President's Day Weekend Specials!
AT&T micro-USB Car Charger with USB Port – $4.95
Skullcandy Smokin' Buds Mic'd Stereo Headset – $9.95
Plantronics Explorer 243 Bluetooth Headset – $12.95
HMDX Portable Speaker-On-The-Go – $4.95
Jabra DRIVE Bluetooth In-Car Speakerphone – $34.95
AT&T iPhone Car Charger w/ USB Port – $6.95
Apple Earphones with Mic – White – $5.95
OtterBox 2000 Waterproof Case – Black – $9.95
iGRIP Universal Cellular Phone Car Mount – $7.95
Merry President's Day from A4C!